News




Dance Lessons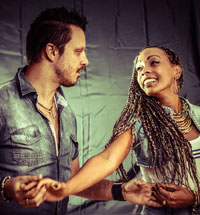 Corsi di Salsa Cubana (CASINO CUBANO)
| | | |
| --- | --- | --- |
| LUN | Bologna | Pedro - Leysis Smith |
| MAR | San Pietro in Casale (Bo) | Pedro - Federica Malaguti |
| MER | Galliera (Bo) | Pedro - Isa |
Latin Dj - Cuban Music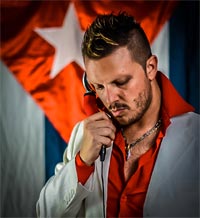 Dj Professionista specializzato in Musica Cubana spaziando dal Son alla Timba odierna.
Professional Dj specializing in Cuban Music from
Son to contemporary Timba.
Bologna & Roma Salsa Festival, Cubania Total,
Sydney Cuban Salsa Festival, Kooper Salsa Festival.
Performing
Mercoledì
Don Chisciotte
BO
Venerdì
On Tour
Sala Paradiso
(XX)
BO
Sabato
Adelayde
Pepper
FE
FC
Drummer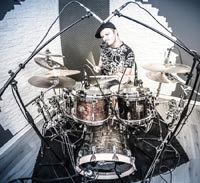 Batterista diplomato all'Universita della Musica di Roma nel 1997. Professionista e Didatta fino al 2005. Oggi disponibile per realizzare e produrre progetti musicali di diversi generi.
Graduate, Università Della Musica di Roma, 1997.
Professional performer until 2005.
Available for creation and production of new projects on various musical genres.